How To Cut Circles With A Plasma Cutter?
Plasma Cutter | You can easily cut perfect circles using a circle cutting kit.
This comprises of a 2 wheel guide that attaches to the head of the plasma cutter which incorporates a bearing, so the head can rotate in the guide. You then have extension bars which screw into the head guide and into the centre of the hole holder which can be magnetic, secured via a drilled hole or a small indent in work. These will generally cut circles from 70mm to 800mm.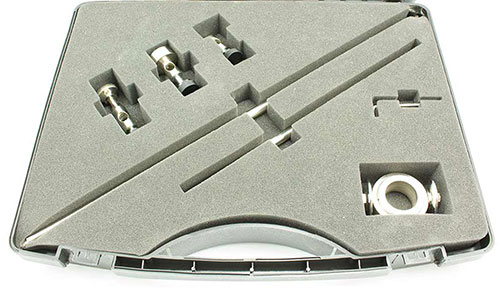 Plasma cutting from a template
If you wish to cut the same shape in multiples, you can make a template from a non-conductive material and hold the cutting tip against the template. As there is an offset from the side of the tip to the centre hole, you will have to allow for this when making your template.
Cutting straight lines when plasma cutting
If you wish to cut a very straight line, simply use a non-conductive material with a straight edge to run the cutting tip along.
Spacer Spring/wheel guid
To enable easier cutting and pro-longing tip life, our R-Tech plasma cutting machines come with a stand off spring which holds the tip about 1-2mm from the workpiece.
You can also use the 2 wheel guide from the circle cutting kit, which allows smooth travel across the work, as this is less affected by bumps in metal when compared to a stand off spring.